The Slovak Green Building Council, the key ambassador of sustainable construction in Slovakia, and the Slovak Chamber of Architects, an organisation associating authorised architects and authorised landscape architects in Slovakia, are organising a conference GREEN BUILDING SUMMIT 2022.
The conference is a top event in the Central European region on the topic of sustainable building renovation and takes place under the auspices of the President of the Slovak Republic Zuzana Čaputová.
The purpose of the event entitled RECOVERY_RESILIENCE_SUSTAINABILITY is to provide the audience with inspiration and case studies on sustainable solutions and transferable international experience how to renovate old buildings and create a future in architecture and construction.
The program is structured to reflect sustainability as a pathway to recovery and resilience and consists of three topical blocks with presentations and following discussion and networking.
10:00 – 11:00  REGISTRATION
11:00 – 11:30   WELCOME AND OPENINNG SPEECH
Zuzana Čaputová – President of the Slovak Republic (tbc)
Ruth Schagemann – President of the Architect´s Council of Europe
Pavol Kukura – Chairman of the Board at Slovak Green Building Council
Iľja Skoček – President of the Slovak Chamber of Architects
11:30 – 14:00   BLOCK I.
RECOVERY AND RESILIENCE IN ARCHITECTURE
It´s complicated
How sustainability helps to define architectural form
rethink / reuse / refresh: new multicoded and resilient urban spaces
13:30 – 14:00  DISCUSSION PANEL:
Host: Lukáš Šíp – Architect
14:30 – 16:00   BLOCK II.
TECHNOLOGICAL AND CONSTRUCTIONAL INNOVATIONS
From outdated building to Living Laboratory. Case study: reconstruction of Saint-Gobain North American Headquarters.

A modern hospital is helping to heal
Takeda Innovation Capability Center offices in Pradiaren
15:40 – 16:00  DISCUSSION PANEL:
Host: Marek Kremeň – Member of the Board, SKGBC
16:00 – 16:20   COFFEE BREAK
16:20 – 18:00   BLOCK III.
BEST PRACTICE EXAMPLES
Passive Sustainable Design Solutions
Ian Bogle – Founder and Creative Director, Bogle Architects
Creating Value
17:30 – 18:00  DISCUSSION PANEL:
Host: Oľga Miháliková – Chief Executive Officer, SKA
Ian Bogle – Founder and Creative Director, Bogle Architects
Huub de With – Architect, MVSA Architects
Gilan Beune – Marketing manager, MVSA Architects
Martin Stohl – Member, SKGBC
18:00 – 22:00   RAUT AND NETWORKING
Ruth Schagemann – President of the Architect´s Council of Europe
Ruth studied architecture at the University of Braunschweig and at the University of Stuttgart in Germany. In 2006 she founded the Architect's office VICEVERSA Architektur + Medien together with her husband. She was elected member of the executive board of the Architects` Council of Europe (ACE) from 2016 until 2021, Coordinator of the European Network of Architects` Competent Authorities (ENACA), member of the Coordination Group Europe of the Federal Chamber of German Architects and is head of department of national and international professional policy at the Chamber of Baden-Württemberg. Since January 2022 she is the President of Architects' Council of Europe (ACE).
Andy Young – Partner and Technical Director, Bjarke Ingels Group
Andy has over 25 years experience in the design and construction of large-scale projects in the UK and the Middle East. In addition to the UK role, he provides technical assistance to the Copenhagen and New York offices. Since 2016 Andy has led some of BIG's most prominent projects including East Side Tower, an 80,000 M2 mixed-use tower in Berlin, and the Daily Express building on Fleet Street, London, which recently received planning permission. Andy has also led the technical design of Google's new King's Cross headquarters and Citylife Milan plus worked on several large scale projects in the Middle East. Prior to joining BIG, Andy was an Associate Partner at Rogers Stirk Harbour & Partners. He was the Architect-in-charge of The Leadenhall Building, a landmark commercial tower in the City of London financial district.
Ioannis Gio – Senior Designer, Bjarke Ingels Group
Ioannis Gio joined BIG in 2011. He has extensive experience with large scale projects in the UK, Europe and Asia particularly in the commercial sector and has also developed a rich skillset as a Design Leader for Stage 2-3 Phases. He has recently been working on East Side Tower in Berlin and is currently the Project Lead for the ESET Campus currently under construction in Bratislava. Prior to joining BIG, Ioannis was an Architect at OYO Architects and Compagnie-O Architecten, both in Gent, Belgium, where he led the design of a residential tower in Anderlecht and delivered the project up to planning permission. Ioannis is originally from Greece but received his Masters in Architecture from LUCA School of Arts in Gent, Belgium and his BA (Hons) Architecture from Manchester School of Architecture.
Peter Moravčík – architekt a zakladateľ, InFlow
Peter je development manager pre ESET Campus Patrónka v Bratislave. Bývalý Deputy Chief Development Officer v HB Reavis, ktorý pripravoval koncepty Varso Tower, viac ako 300 metrových veží vo Varšave, v spolupráci s Foster + Partners, Central 33 v Londýne, či novú koncepciu pre zónu Mlynské Nivy, ktorého súčasťou je aj Nivy Mall.
Lenka Petráková – Lead Architect, Zaha Hadid Architects
Lenka has worked in studios in New York, London, Vienna and Bratislava on international projects in China, Saudi Arabia, Russia, Europe and America. Since May 2017, she has been employed by Zaha Hadid Architects in London, where she is the Lead Architect. Her personal and academic work has been exhibited internationally in Venice (Venice Architecture Biennale 2016), Vienna, Zlin, Bratislava, Beijing and at Dubai Expo 2020. She has received numerous awards, such as the ABF Slovakia BAKALAR 2013, the Innovation Award during the Zlin Design Week 2017 and the GRAND PRIX AWARD for Architecture and Innovation of the Sea 2020 from the Jacques Rougerie Génération Espace Mer Foundation - Institut de France.
Kay Strasser – bauchplan ).(
Since his graduation from Ecole Centrale des Arts et Manufactures in Paris, France and his master's degree at Politecnico di Milano in Italy, Kay Strasser has been working with various international architectural firms and organizations. As an allrounder, he is involved in selected projects of different possible nature and scope. In 2012 he started collaborating with bauchplan ).( in Munich and Vienna developing new spatial identities with a special focus on heterogeneous urban development areas. Since 2020 he is a head of bauchplan ).( lab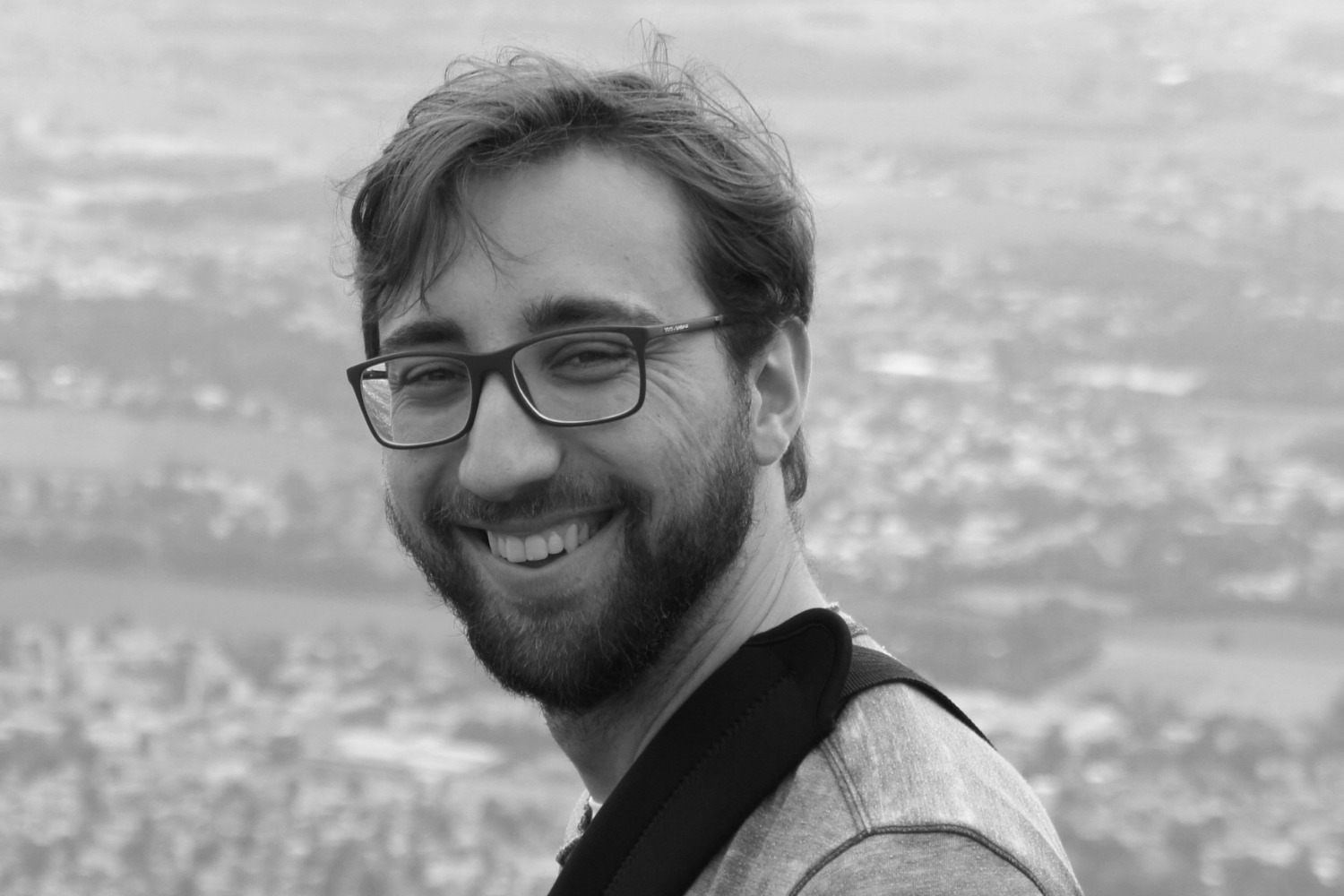 Fernando Nebot Gomez – bauchplan ).(
After an internationally-oriented architecture study program in Valencia, Spain, that included a year at the University of Illinois at Urbana-Champaign, USA, Fernando has been working in the field of architecture and urban design since 2015. First in various companies in Spain and then in Austria, where he quickly found in bauchplan ).( a great means to explore the innovations on the fields of open space design and urban planning. Within bauchplan ).(, he is involved mainly in the competition department, working internationally and as part of a transdisciplinary team on competitions of varied scope and scale. Since 2021 he is a team-leader for competitions and urban design at bauchplan ).(
Lucas J. Hamilton – Manager Applied Building Science, Saint-Gobain Corporation
Lucas is a Physicist w/ 30 years of experience in construction and construction products manufacturing. A graduate of Susquehanna University, his experience includes forensic building envelope diagnostics and testing having participated in the investigation, evaluation and repair of thousands of buildings of all construction types, the development of non-intrusive construction analysis equipment and techniques, research and development of construction materials, and he is a practitioner of a variety of building performance simulation software. He holds patents for moisture detection electronics as well as innovative adaptive building materials.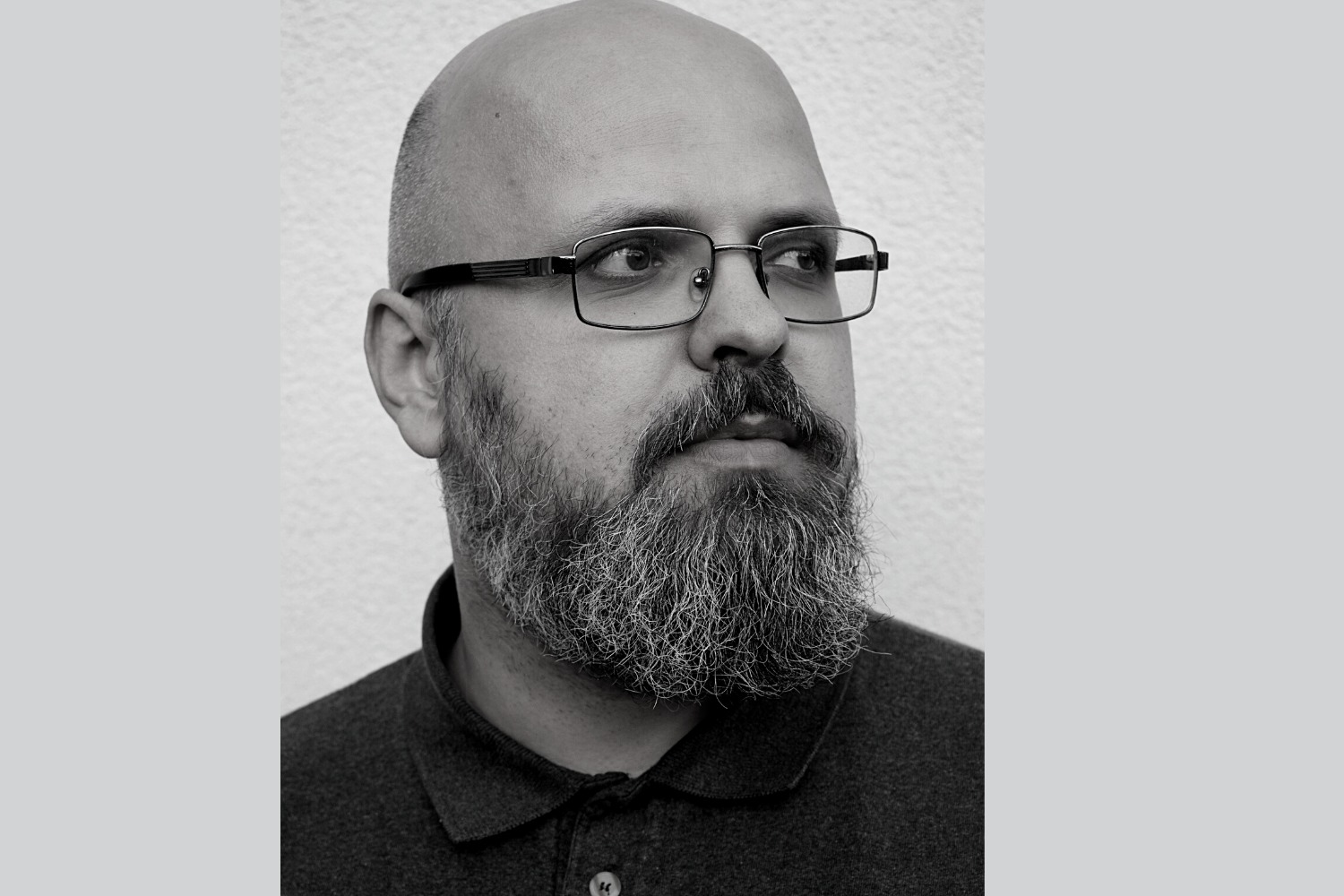 Tomáš Guniš – Architect, Saint-Gobain Slovensko
Tomas graduated from Faculty of Architecture at STU in Bratislava. In 2012-2013 he was executive director of the Slovak Green Building Council and in 2016-2019 he was the head of department of city development and concepts / chief city architect in city of Trnava. His focus is on sustainable architecture and cities´ adaptation to climate change.  His current position is architectural specialist in Saint-Gobain.
Adam Rujbr – Architect and Founder, Adam Rujbr Architects
Adam is an authorised architect and juror (ČKA), graduated at the Brno University of Technology. After school he gained experience in large urban projects at home, but especially abroad as an architect in companies Elseremo and Technoart Czech. In 2001, he co-founded the public benefit company Archall and since 2004 he has been running the studio Adam Rujbr Architects, Ltd., with studios in Prague and Brno. Adam Rujbr has a professional interest in conversions, reconstructions and sustainable architecture also as an investor. In 2006, he discovered a forgotten and abandoned former border guard company site in Czech Canada and breathed new life into it.
Matej Hrubý – Sales Director, Peikko Slovakia
Graduate of the Faculty of Civil Engineering of the Slovak University of Technology in Bratislava in the field of building statics. A specialist in solving joints and design details of prefabricated structures. He leads a team of engineers and designers providing technical support in the application of Peikko products in the design of building structures in Europe, Asia and South Africa. He is currently Peikko's Sales Director for the Slovak Republic, Czech Republic and the Balkans. From Scandinavia to our construction business, his team brings enlightenment on proven, efficient and sustainable construction solutions for modern buildings.
Adam Cifra – Architect, DELTA Group
Adam mainly focuses on the planning of office buildings and production halls as well as interior design; from the first draft to the artistic direction on the construction site. In his planning projects, he promotes the application of BIM (Building Information Modeling) and the establishment of a sustainable building standard. His most successful projects include the sustainable office building Ekom in Piešťany, the BMW test track in Sokolov, the WITTE production hall, the Mondeléz office space in Bratislava and the administration building for Mann + Hummel in Uherský Brod. He graduated in architecture at the STU Faculty in Bratislava and also studied at the German University in Essen.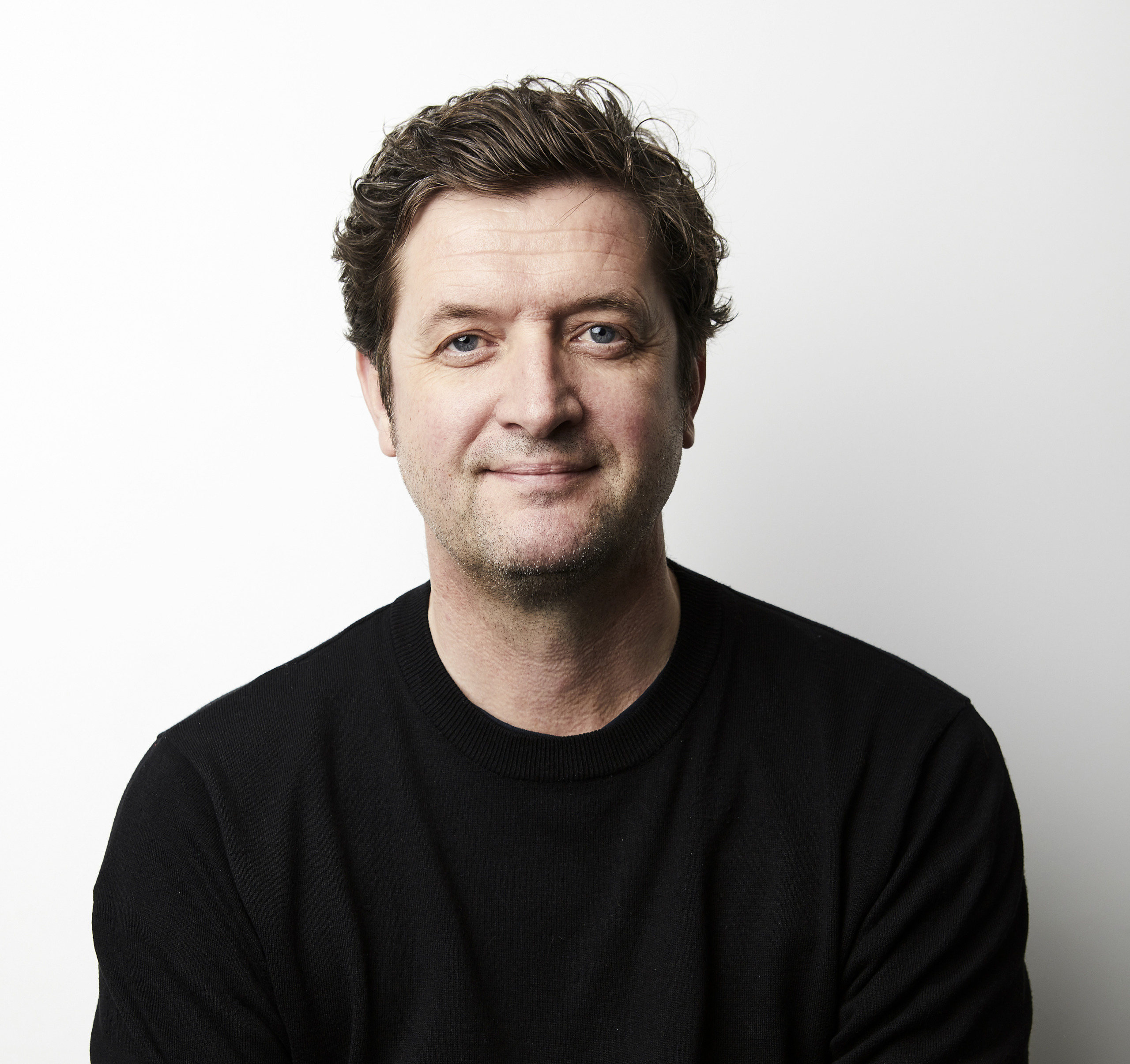 Ian Bogle, – Founder and Creative Director, Bogle Architects
Ian studied architecture and urban design at the Mackintosh School of Architecture, Glasgow School of Art. Ian was site architect for the Scottish Exhibition and Conference Centre on the banks of the River Clyde. As a project director his time at Foster's culminated in two projects being nominated for the 2004 Stirling prize, namely the Bexley Business Academy and the eventual winner, Swiss Re HQ (The Gherkin). Pioneering an international approach, Ian established the Prague studio in 2008 while continuing to deliver a strong UK workload. Ian founded Bogle Architects in 2012 and the, multi award winning, practice is now active in over 20 countries across many different building typologies and sectors. An example of the studio's work includes the facility that houses the most powerful lasers in the world (ELI Beamlines in Prague), the largest kindergarden in the world (The Early Learning Village), in Singapore, for over 2100 Early Years aged children and the most significant regeneration 70,000sqm mixed-use project in Porto, Portugal.
Huub de With – Architect, MVSA Architects
Born and raised in the polder of Flevoland. He is a passionate and driven architect on sustainable processes, who shows great involvement in every design. As an architect, he has experiences with complex projects on various scales in which infrastructure, technology, logistics and architecture are combined into a clear storyline. Involved from the first sketch until the last details, Huub characterizes his designs by a functional, sculptural and outspoken design.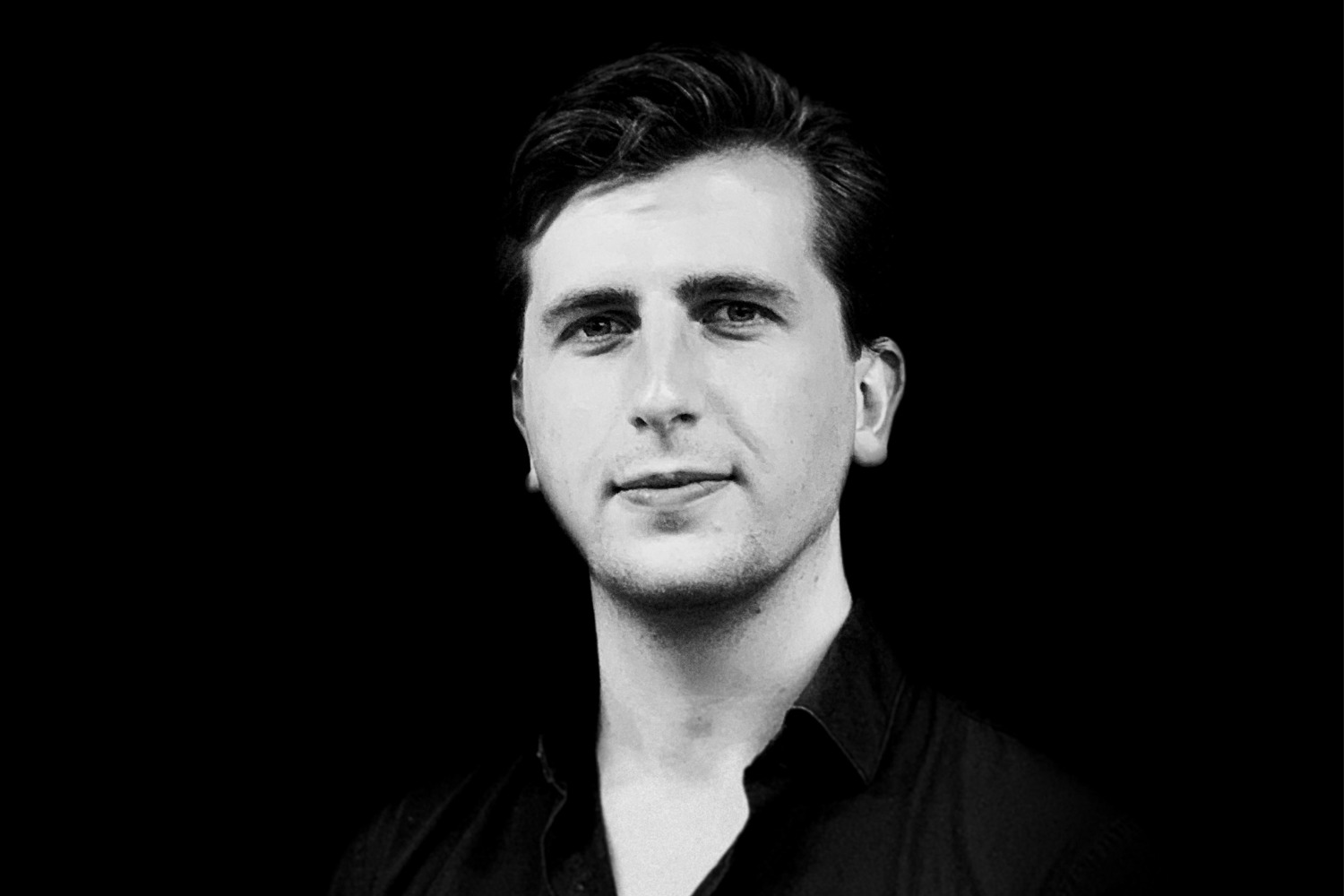 Gilan Beune - Marketing Manager, MVSA Architects
After completing a study in graphic design and architecture, in The Netherlands and abroad, he has been working at MVSA Architects since 2019. Gilan is responsible for proposition development, brand management, publications and events. He currently takes the lead on the large-scale re-branding where he shapes the new public image of MVSA together with a creative team.